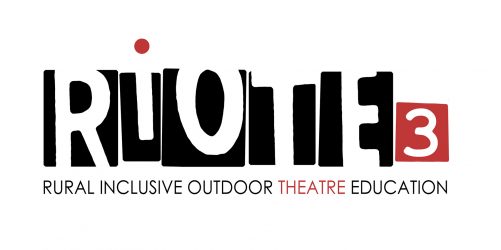 The play is scheduled on the occasion of the first appointment of the presentation of "The Myth Behind The Community", as part of the RIOTE3 project, the 26th of June at Sinum Theatre in Pécs.
Teatro Nucleo participates to the first Multiplier Event linked to the publication of the volume "The Myth Behind The Community", realized with the support of the Erasmus+ KA2 program, on the occasion of the project RIOTE 3 – Rural and Inclusive Outdoor Theatre Education.
In this occasion Teatro Nucleo presents, the 27th of June, "Fugue in Me Minor" at Janus Egyetemi Színház, the University theatre.
The aim of the pubblication of "The Myth Behind The Community" is to create a handbook focusing on sharing the skills and practices developed and used by each of the partner European theatre companies.
We are planning to create a book of "know-how" about community-theatre practice, addressed especially to the rural communities. The other focus is on local mythologies. How can we develop the environmental consciousness of the local community by rediscovering stories, coming to common interpretations, and eventually, staging local "myths." The lead partner of this product is Teatro Nucleo.
RIOTE 3 is a partnership project Erasmus+ KA2. The partnership is constituted by companies from seven different countries Romania, Svlovenia, Hungary, UK, France, Italy and Germany.
The RIOTE 3 project is based on practices for adult education with the aim of revitalizing culture in socially marginalized environments by proposing: dialogic approach, critical thinking by revealing social problems, trigger the visualization of social change, interactive cultural exchange, empowerment of the community, collective education, development of multiple intelligences, strong pedagogical aspect and collaborative process.